Find a great Summer Job
We are the summer job specialists! No matter what kind of summer job you're seeking, SummerJobFinder will be an invaluable resource. Not only will you learn the pluses and minuses of many types of summer jobs but you'll also get position descriptions, industry overviews, and tips for getting the most out of your job.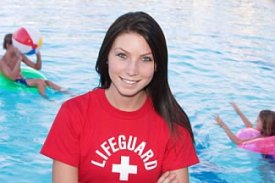 What's the coolest summer job you can think of? Maybe it's working in Alaska, walking dogs, childcare…how about working as a camp counselor or lifeguard? SummerJobFinder details the most common types of jobs and a lot of uncommon ones too.
To learn more about summer job opportunities, click the links below:
Website: SummerJobFinder
Summer Job Opportunities in Alaska: Alaska Summer Jobs
Summer Camp Job Opportunities: Jobs at Summer Camps
Work a Summer Job Outdoors: Outdoor Summer Jobs